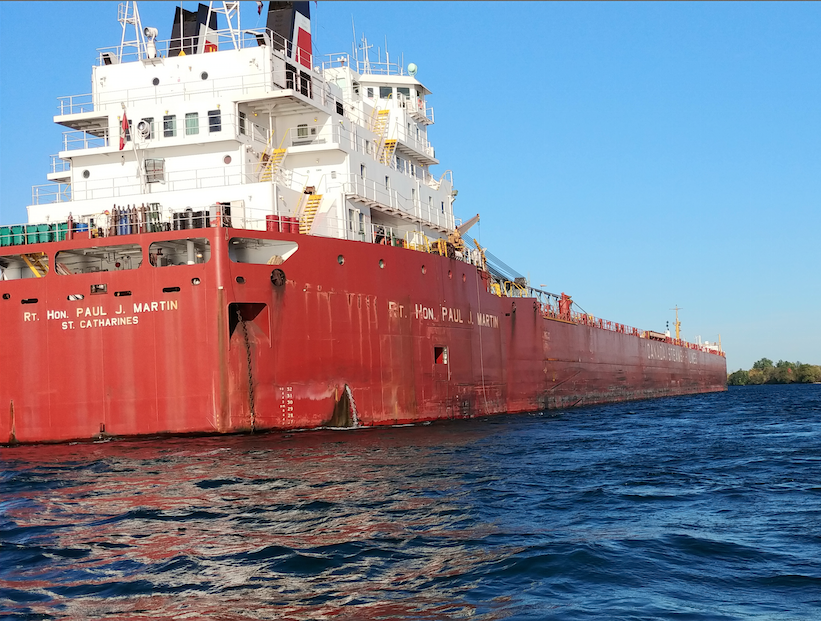 Freighter runs aground St. Lawrence River
The Rt. Hon. Paul J. Martin, a 740-foot vessel, ran aground Oct. 6, 2019, in the St. Lawrence River. It was on the Canadian side of Galup Island, which is opposite Red Mills in the town of Lisbon. The operation to free the ship involved tug boats and barges. Some of the ship's iron ore cargo was moved to barges in an effort to lighten the vessel. The operation involved three barges taking 5,000 metric tons of iron ore from the ship. Tim and Dennis' services were required to map and survey the area around the vessel. This provided the salvage crew with a detailed map of the bottom of the river around the vessel. Five tugboats were used to maneuver the Paul J. Martin back into the channel.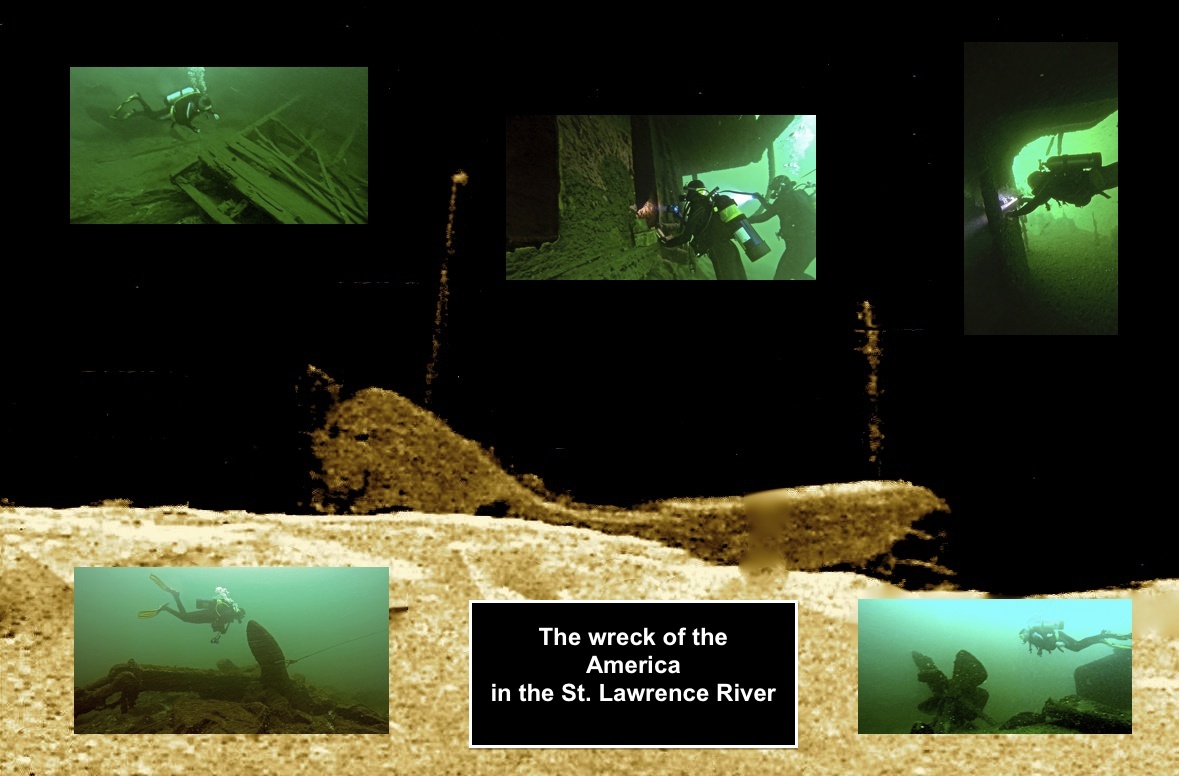 The wreck of the America
She was a drill boat that was 125 feet long and 32 feet wide. On June 20, 1932 she was working off Dark Island when a ton and a half of dynamite exploded on board sending her to the bottom. Out of a crew of 17 men, seven men lost their lives with many injuries to the survivors.
The America is usually a second dive after diving the Keystorm with local dive charters in the area.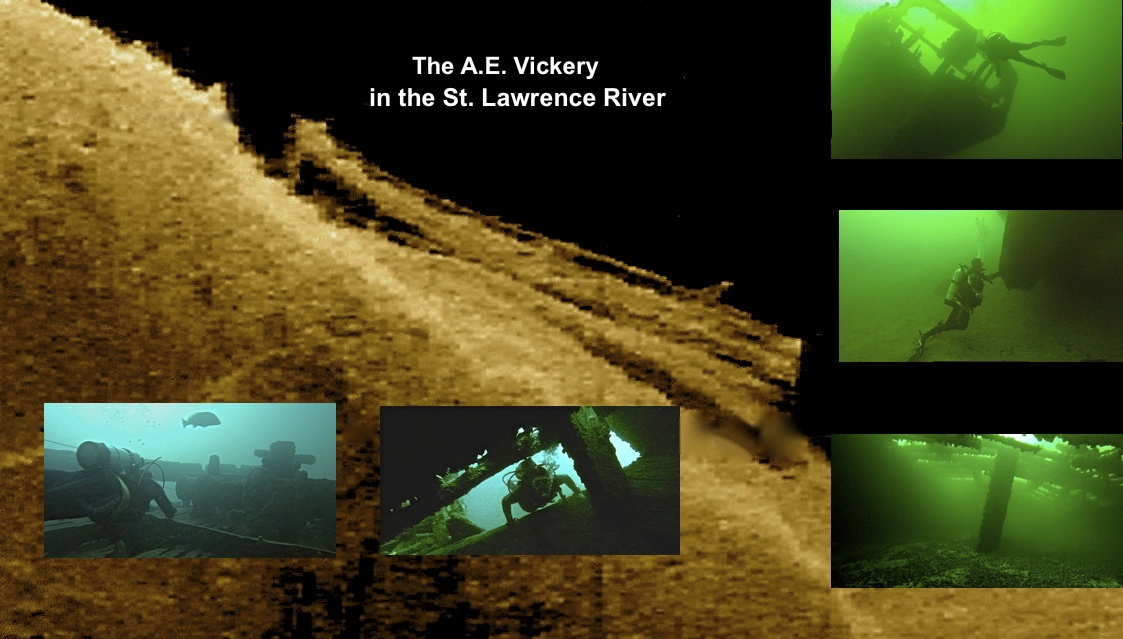 The A.E. Vickery
The Vickery was launched in 1861 at Three Mile Bay, NY. On the way down the St. Lawrence River she struck the shoal at Rock Island Light near Fisher's Landing. She filled with water and slipped off the shoal into deep water on August 15, 1889. She is 137 feet in length and 26 feet in width. She lies on a steep slope in 65 to 120 feet.
Strong current in this area.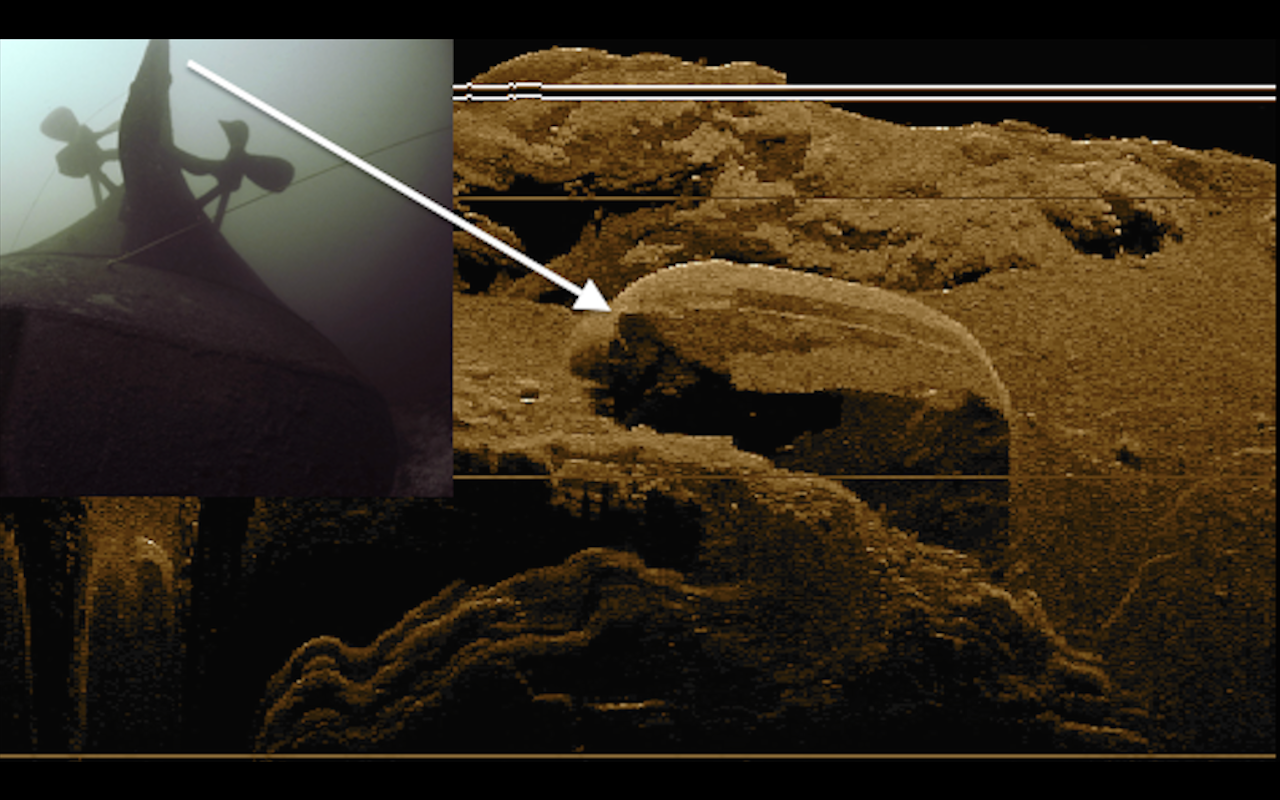 The wreck of the Daryaw
She ran aground in heavy fog on October 21, 1941 and sunk. The Daryaw now rest upside down off the Canadian shore at Hudson's Point, six miles west of Brockville, Ontario. The Daryaw is 220 feet in length and has a 35 foot beam. She is 90 feet below the surface with a strong current.
This is a great dive once you reach the wreck.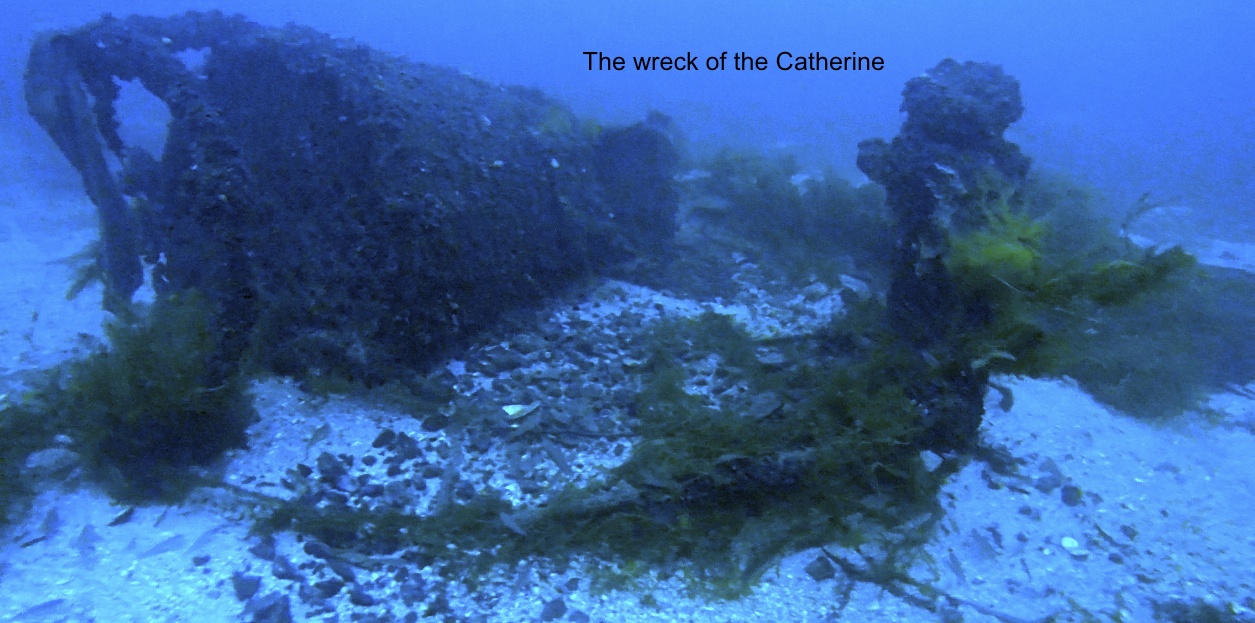 The Catherine
The Catherine collided with the steamer St Lawrence on July 18, 1890. There were 13 passengers on board at night when the collision occurred. Five of the 13 lost their lives that night. The Catherine was a 50 foot steam yacht, she sank in 65 to 70 feet of water in the middle of the channel just below Sunken Rock Light.
Lots of boat traffic in this area.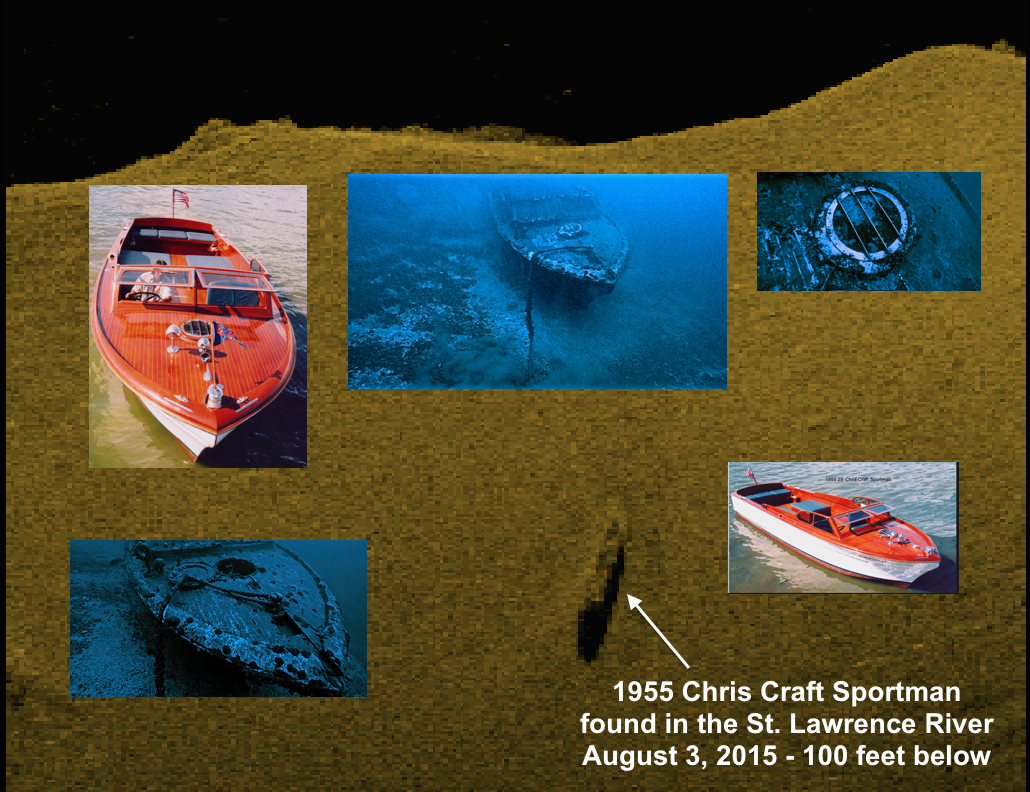 1955 Chris Craft Sportman
Found in 100 feet of water with sonar on August 3, 2015 by Tim Caza. The Chris Craft is in great shape but it is in the middle of the shipping lane.
Not a recommended dive due to boat traffic.